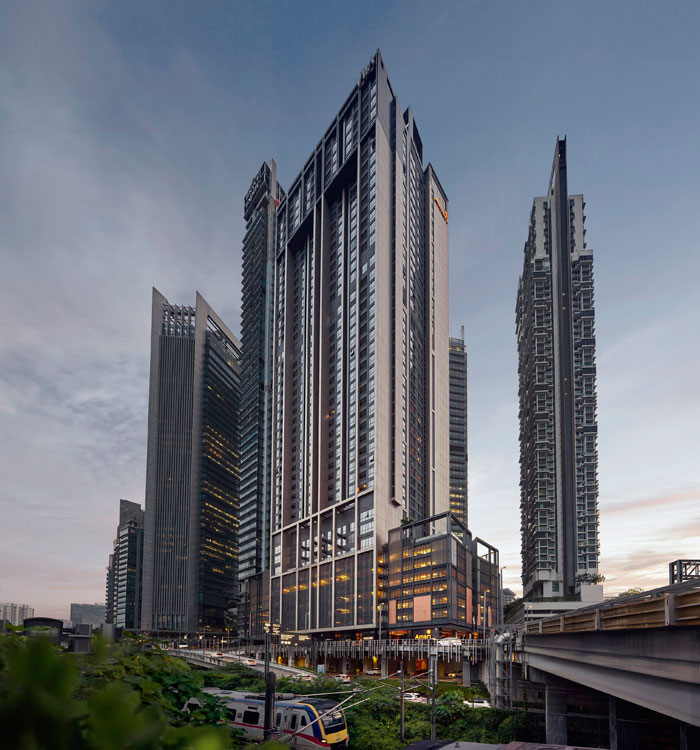 所在區域
Nestled in the heart of KL Eco City, Bangsar, and directly connected to LRT and KTM commuter stations, Amari Kuala Lumpur is the perfect city hub for business and leisure travellers alike. The hotel has direct bridge access to The Gardens Mall and Mid Valley Megamall, and is just feet from some of the city's biggest business office developments.
附近的景點
距離KL Eco City Mall 0.1 公里 2 分鐘
距離Mid Valley Megamall (houses The Gardens Mall) 0.8 公里 11 分鐘
Thai Chetawan Temple 4.8 公里 10 分鐘
Ramakrishna Mission Malaysia 5.2 公里 10 分鐘
First Traxx indoor ski and snowboard centre 6.8 公里 13 分鐘
Shalini Ganendra Fine Art 9.7 公里 16 分鐘
Sunway Lagoon amusement park 12 公里 20 分鐘
Petrosains, The Discovery Centre 12 公里 20 分鐘
Sunway Pyramid Shopping Mall 12 公里 20 分鐘
距離Suria Kuala Lumpur City Centre (KLCC; houses Kuala Lumpur Convention Centre, PETRONAS Twin Towers and KLCC Park) 12 公里 20 分鐘
KidZania Kuala Lumpur 13 公里 20 分鐘
距離Batu Caves 17 公里 24 分鐘
IOI City Mall (houses District 21 theme park) 25 公里 30 分鐘
Genting Highland (houses Genting Skyworlds Theme Park and Awana Skyway cable car) 55 公里 60 分鐘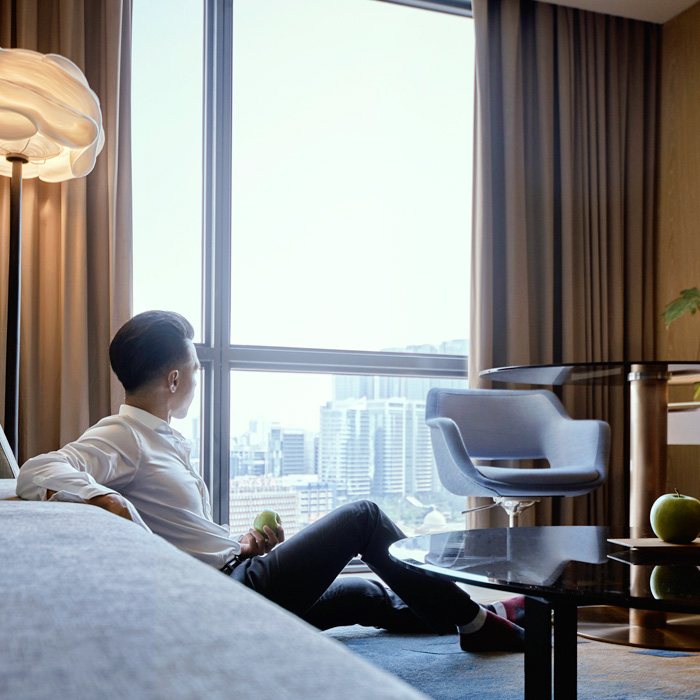 住宿
Our 252 guest rooms and suites each offer a warm and bright setting for all kinds of travellers – each room brimming with modern amenities, spacious workspaces and delightful decor. Club Deluxe and Club One Bedroom Suites also provide guests exclusive benefits that thoughtfully elevate both comfort and convenience.
客房
高級客房 约24平方米 適合 2 位成人入住
豪華客房 约33-35平方米 適合2位成人和1位兒童或3位成人入住 (第3位成人需加床並額外收費)
Club Deluxe 约33-35平方米 適合2位成人和1位兒童或3位成人入住 (第3位成人需加床並額外收費)
套房
Club One Bedroom Suite 约60平方米 適合2位成人和1位兒童或3位成人入住 (第3位成人需加床並額外收費)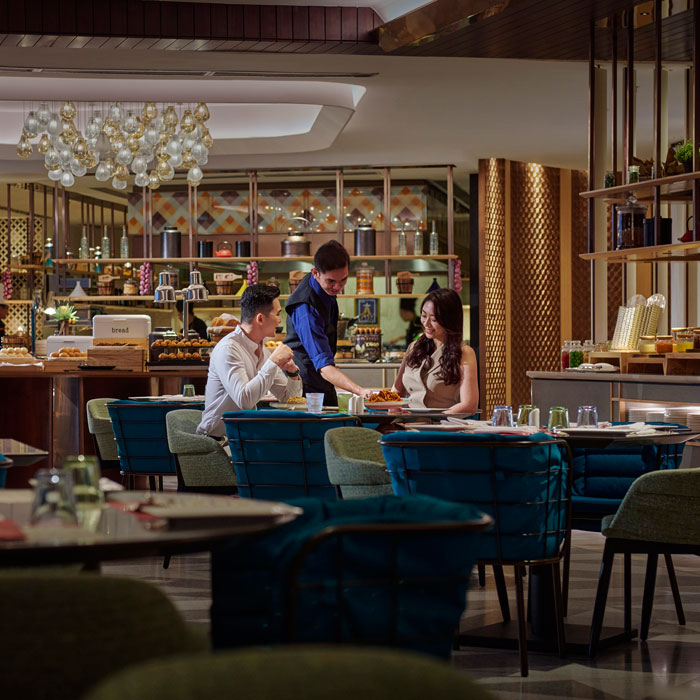 餐飲
Celebrate the taste of Asian and international cuisine at our restaurants and bars, each with their own signature style and flavour. Also available in-room 24-hours a day.
阿瑪雅美食薈:
Our signature all-day dining restaurant. Complete with live cooking stations, hawker market atmosphere and an al fresco terrace bar.
佳刻咖啡廳:
Stocked full with drinks, snacks and freshly baked treats. Home to our signature afternoon tea and generous evening happy hours.
The Cellar:
An exclusive and sophisticated dining space serving wine pairings with Amaya's best dishes and private Chef's Menu experiences.
Infinity Pool Bar:
The place for refreshing poolside cocktails and delicious à la carte selections of both local and international favourites.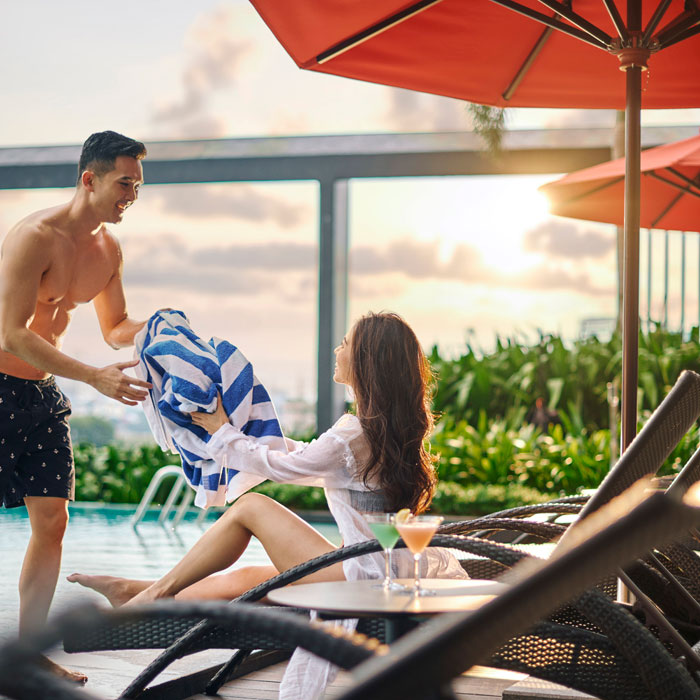 娛樂
Keep active during your stay and swim laps in our infinity pool or take advantage of the hotel's signature FIT Centre, packed with top-of-the-range fitness equipment. 
室外遊泳池
菲特健身中心 (FIT Centre)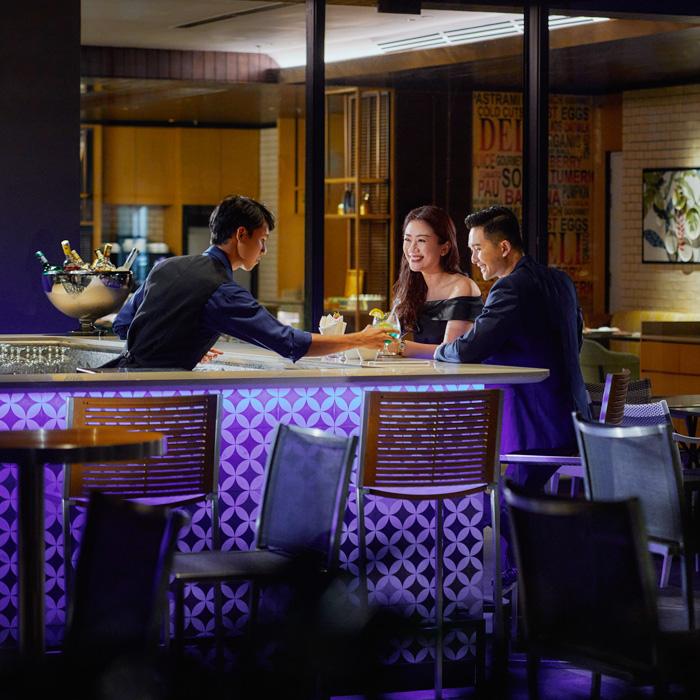 服務
From free Wi-Fi throughout the hotel to multi-function meeting rooms, dedicated event planning and exceptional catering services, we have all you need to complete your stay. 
多語言禮賓服務
24小時前台服務
免費Wi-Fi
洗衣和乾洗服務 (額外收費)
Secure parking (extra charges apply)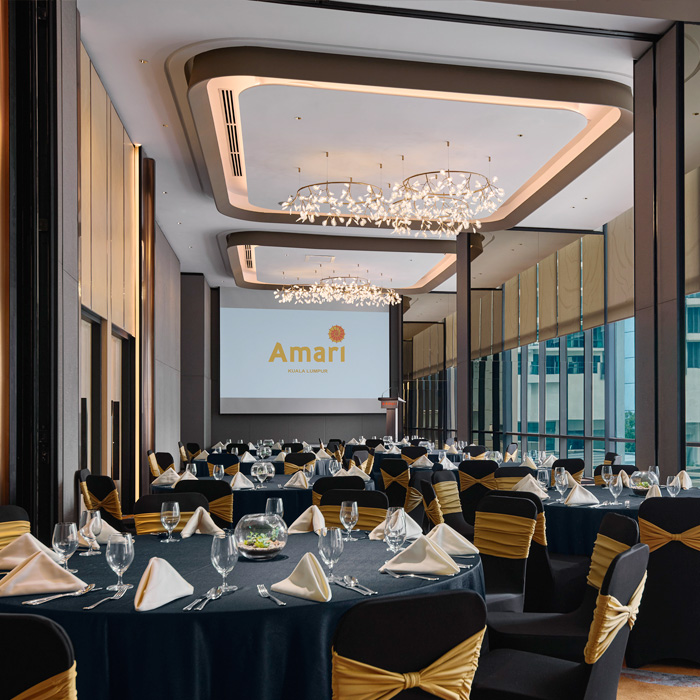 會議與社交活動
Meet and greet in the centre of Kuala Lumpur by making use of our ballroom, meeting rooms and private lounge spaces. Business meet, event or wedding, we can tailor our spaces to your needs and even help manage the event so you don't have to.
Veria Ballroom

220 平方米

200 位賓客

Veria 1

71 平方米

70 位賓客

Veria 2

149 平方米

130 位賓客

Agave Meeting Room

78 平方米

65 位賓客

Yucca Meeting Room

78 平方米

65 位賓客

Crassula Meeting Room

71 平方米

65 位賓客

Roseum Meeting Room

59 平方米

50 位賓客

Hoya Boardroom

46 平方米

25 位賓客
吉隆坡阿瑪瑞酒店
No. 3, Jalan Bangsar, KL Eco City 59200 Malaysia
聯系我們
電話: +603 2330 5800
傳真: +603 2330 5900
洽詢
信用卡
在辦理入住手續時,可能會要求您出示與您預訂時使用的信用卡相匹配的實體信用卡。
visa master americanexpress jcb dinersclub